MENTOR Nebraska presents awards annually to individuals and organizations that have made tremendous contributions to young people and the mentoring field in Nebraska. Meet the 2021 award recipients:
YOUNG LEADER OF THE YEAR
This award recognizes a young person (8-21 years old) who is involved in a mentoring program and has demonstrated service to their community and great leadership potential. The Young Leader of the Year recipient receives a $500 scholarship.
Nyankoor Timothy
Community Learning Centers - Civic Nebraska
Lincoln, NE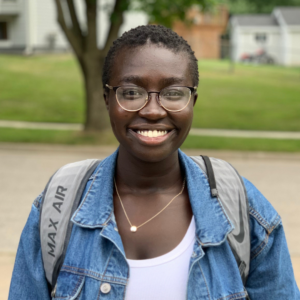 Nyankoor is an innovative and community-driven young leader in Lincoln who has built relationships across her community to connect people and resources together. Nyankoor is on the youth advisory council for Stand in For Nebraska. She is also active in Civic Nebraska's Community Learning Centers at Lincoln High School and Everett Elementary. As part of a community improvement project, Nyankoor planned and orchestrated a back-to-school clothing drive.
She seeks out ways to connect with other youth from South Sudan. Nyankoor envisioned a space where students from South Sudan could come together in a space that honored their culture and experiences. Working through the Community Learning Centers, Nyankoor was able to bring her idea for a mentoring program to Everett Elementary to work with elementary youth from South Sudan. This mentoring program was such a success that Nyankoor is starting as an employee at the Everett Community Learning Centers program.
Zach Brisnehan
Big Brothers Big Sisters of Central Nebraska
Grand Island, NE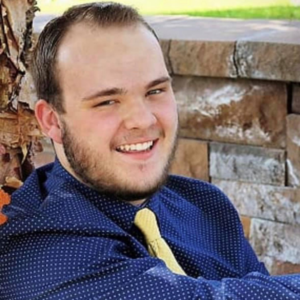 Zach is a student at Grand Island Senior High where he enjoys singing, performing, sports, and using his voice for social justice. Zach educates himself on racial justice and LGBTQ issues, so that he can use his influence and knowledge to educate those around him.
Zach is a mentor through Big Brothers Big Sisters of Central Nebraska where he was matched with his mentee, EJ, in 2019. Throughout the pandemic, Zach has been a consistent friend to EJ. Even when they couldn't meet in person, Zach continued to be a role model by connecting with EJ through Zoom, phone calls, and letters. Zach is a strong advocate for mentoring and helps recruit mentors at his high school.

MENTORING PRACTITIONER OF THE YEAR – In Honor of Deborah Neary
This award recognizes a young person (8-21 years old) who is involved in a mentoring program and has demonstrated service to their community and great leadership potential.
Damien Coran
Partnership 4 Kids
Omaha, NE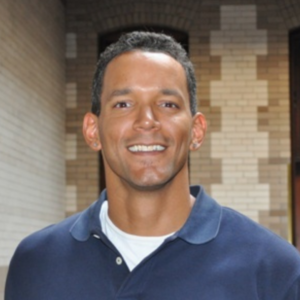 Damien has been a coach, mentor, role model, and resource for young people in Omaha for more than 20 years. He has dedicated his career to serving young people and families through his work at Urban League of Nebraska, Heartland Family Service, and in his current role at Partnership 4 Kids.
As the Program & Curriculum Supervisor, Damien is a master multitasker at organizing programs, improving database systems, monitoring flow and structure, maintaining school-based relationships with administrators and teachers --All while demonstrating the ability to lead and coach program staff to accomplish established objectives and build relationships with students, families, and the community.
Throughout the pandemic, Damien has gone the extra mile to connect with families to ensure their needs are being met and no one feels ostracized, judged or alone. He has delivered food and supplies to the students he mentors and their families.
MENTORING ADVOCATE OF THE YEAR
This award recognizes a foundation, company, organization, or individual who has made a significant impact on young people by using their influence and public platform to support mentoring opportunities or mentoring initiatives.
Dr. Anne Hobbs
Juvenile Justice Institute, University of Nebraska Omaha
Omaha, NE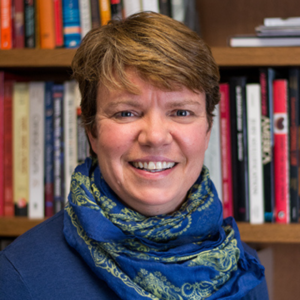 Dr. Hobbs uses her platform to advocate and advance initiatives to serve Nebraska youth involved in the juvenile justice system with mentoring.
She established the Juvenile Reentry Mentoring Project at the University of Nebraska Omaha and has expanded this mentoring model in communities across Nebraska. This collaborative service-learning course pairs college students to youth re-entering the community after commitment to a detention facility. The college students mentor these young people by helping them practice for job interviews, providing guidance on getting a driver's license or state ID, studying for the GED, and other important life skills. Because of her leadership, more than 215 college students have been matched to a young person involved in the juvenile justice system.
Dr. Hobbs is a licensed attorney and the Director of the Juvenile Justice Institute at the University of Nebraska Omaha.  She currently serves on the Nebraska Juvenile Justice Association's Board and is Co-Chair of the Nebraska Juvenile Alternatives Racial & Ethnic Diversity Initiative. She serves on a number of leadership initiatives and through her research and active involvement, she is able to effect changes in the areas of juvenile justice reform, restorative practices and child welfare.
MENTOR OF THE YEAR
This award honors an individual who has demonstrated a commitment to mentoring by helping a young person reach their full potential.
Adrian Fuentes Sanchez
Big Brothers Big Sisters of the Midlands
Omaha, NE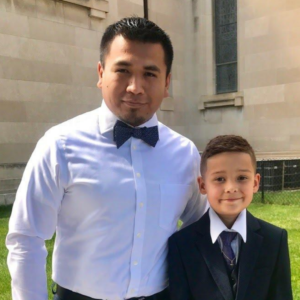 Adrian has been a mentor through Big Brothers Big Sisters of the Midlands for nearly five years. Adrian exemplifies what a good friend and role model looks like through his kindness, humility, patience, and responsibility. He encourages his mentee, Jonas, to be exactly who he is and be the best version of himself. Adrian gives Jonas the confidence to express himself and stand up for what he believes in.
Adrian is a strong advocate for mentoring and is always there to spread the word about Big Brothers Big Sisters and its impact on the community, whether that is by fundraising or sharing his match story with donors, stakeholders, and potential volunteers. Adrian is also someone that shows up for the community and encourages Jonas also to get involved. He does so from a humble place and never takes credit for the impact that he has made.
Mahatma Largaespada
Latino Center of Midlands
Omaha, NE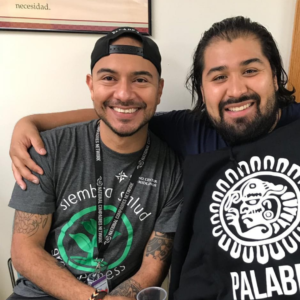 Mahatma has been mentoring young people for more than 8 years through the Latino Center of Midlands. He facilitates weekly talking circles through Joven Noble, a rite of passage program for adolescent males. He teaches young people life skills, provides emotional support, helps them find strength and pride in cultural identity, and has inspires them to engage in volunteering and community service.
Mahatma goes above and beyond by tutoring his students, advocating for them, and honoring their accomplishments. He has provided unconditional support for hundreds of young people throughout the years. He is humble and leads by example. Parents trust Mahatma and he supports them as well.
THANK YOU TO OUR EVENT SPONSORS!
Platinum Sponsors
Annette & Paul Smith
Silver Sponsors
FNBO
Home Instead Senior Care
Kutak Rock LLP
Bronze Sponsors
American National Bank
Bland Cares Foundation
Fraser Stryker
Lamp Rynearson
Metropolitan Utilities District
Omaha Public Power District
One Source Inc.
SilverStone Group, a HUB International company
Vic Gutman & Associates
Past Award Recipients
2020
2019
2018
2016
2015
2014
2013
2012
2011
Mentor of the Year: Elaine Bankey, Nominated by TeamMates
Business Advocate of the Year: Kutak Rock, Nominated by Partnership 4 Kids
2010
Mentor of the Year: Don Bend, Nominated by Big Brothers Big Sisters of the Midlands