Corporate Mentoring Challenge
About the Challenge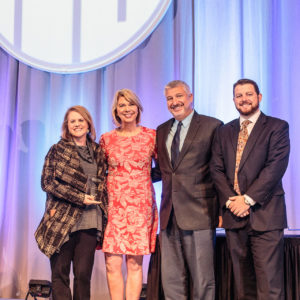 The Corporate Mentoring Challenge recognizes outstanding corporations across Nebraska that have created, expanded or partnered on mentoring initiatives this year. The Corporate Mentoring Challenge is sponsored by MENTOR Nebraska in collaboration with Mayor Jean Stothert, the Greater Omaha Chamber, and MENTOR Nebraska's partner mentoring programs.
The goal is to challenge private corporations to create or expand an existing mentoring culture within their companies to encourage employee participation in mentoring programs for youth in the community. In order to complete the challenge, companies must participate in three mentoring activities. See list of activities below.
MENTOR Nebraska can visit your company to help brainstorm ideas and roll out the challenge. Contact us to learn more and get started!
Recognition
Companies that complete the challenge will be recognized at a media conference during National Mentoring Month in January, and at the annual MENTOR Nebraska luncheon. Additionally, all participating companies will be considered for national recognition in the National Corporate Mentoring Honor Roll promoted by MENTOR: The National Mentoring Partnership and the White House.