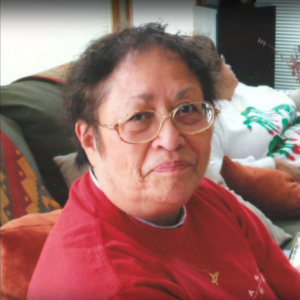 The Marian Martinez Scholarship Fund was created in honor of Marian Martinez who was a longtime advocate for the Latino community in Omaha. Prior to her passing in 2015, Marian was a committed advocate for Latino youth and their families. From leading the Jerry Garcia Chapter of the American GI Forum, Marian volunteered her time and resources to create opportunities for veterans, their families and for youth in the community. This scholarship has been created to celebrate her memory and help deserving Latino youth get the resources they need to go to college and pursue their dreams. As a mentor, advocate and community leader, the family of Marian Martinez is proud to launch this scholarship fund to celebrate her memory and the impact she had on many people in the community.
The $2,500 scholarship is given annually to an Omaha high school senior who demonstrates community involvement, work and leadership experience, and a strong passion to attend college.  The recipient also has a mentoring relationship with a caring adult who has helped them along the way.
2019 Recipient: Pablo Chavez
2018 Recipient: Arturo Gallegos-Zaragoza
2017 Recipient: Israel Cruz-Vital
If you have any questions or would like to get involved, please contact Robert Martinez at Robert.Martinez@douglascounty-ne.gov or 402-415-1408.
To donate to the Marian Martinez Fund, please send a check to MENTOR Nebraska c/o Marian Martinez Scholarship Fund: 1111 N 13th Street #126, Omaha, NE  68102. You can also make a donation online below --Please indicate your donation is for the scholarship in the note section. All donations are tax deductible and will be acknowledged.