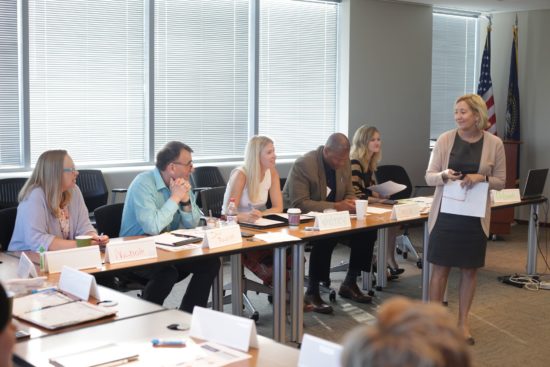 As a resource to promote best practices throughout Nebraska, MENTOR Nebraska provides several fundamental training and assessment tools at no cost to mentoring programs. These training opportunities help mentoring programs gain the support and resources they need to provide high quality mentoring experiences.
Upcoming Training Opportunities:
Inspire, Engage, and Cultivate Excellent Employees for Mentoring Programs
Thursday, July 16 | 12-1:15 p.m. CT | Collaborative Mentoring Webinar Series
Youth mentoring programs work really hard to tackle big issues with limited resources. Without the funds to offer higher salaries and robust benefits packages though, organizations often struggle to develop and retain excellent employees. This limits the mentoring program's full potential and participant impact. This webinar will explore three specific strategies and numerous approaches to inspire, engage, and cultivate excellent employees – even in traditionally high turnover positions. Participants will hear from mentoring expert panelists about how to bring these strategies to life and will leave this session with at least two tactics to implement immediately in their mentoring programs.
Audience: Mentors, mentoring professionals, youth-serving professionals, and community members