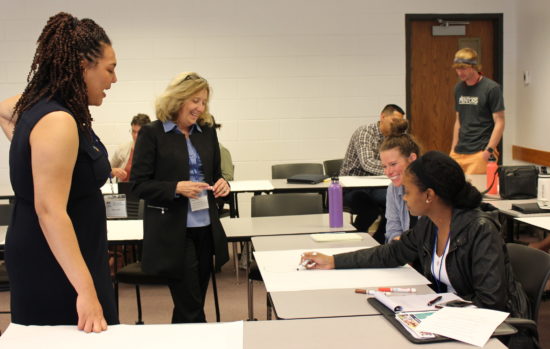 As a resource to promote best practices throughout Nebraska, MENTOR Nebraska provides several fundamental training and assessment tools at no cost to mentoring programs. These training opportunities help mentoring programs gain the support and resources they need to provide high quality mentoring experiences.
MENTOR Nebraska Trainings
Screening Applicants for Effectiveness (SAFE)
Thursday, June 17, 2021 | 10:30-12:30 p.m. CT | Webinar
Audience: Mentoring professionals and youth-serving professionals

Ensuring youth are safe is a top priority in the mentoring sector. This training helps mentoring and youth-serving organizations evaluate their volunteer screening practices and offers suggestions on how programs can strengthen their screening processes to keep youth safe. Participants will learn how to identify characteristics of child predators, stages of the grooming process, and red flags to look for when screening potential and current volunteers.
Social and Emotional Learning
Thursday, July 15 | 1-2:30 p.m. CT | Webinar
Audience: Mentors, mentoring professionals, and youth-serving professionals
Mentoring is a powerful vehicle for social emotional learning (SEL) development and growth both in and out of school. This interactive webinar will provide a foundation of what SEL is (and is not), the importance of SEL development in young people, and how this healthy development increases their chances of future academic, career, and life success. Participants will walk away with activities and strategies for staff and mentors to use in their mentoring sessions.
Custom Training & Consultation
MENTOR Nebraska offers mentoring and youth-serving organizations up to 50 hours per year of no-cost training and consultation through the National Mentoring Resource Center.  Some recent examples of our work with mentoring programs include:
Social Emotional Learning training
Recruiting BIPOC Mentors training
Combatting White Saviorism training
Development and revision of mentor training materials
Analysis of mentor screening processes
Analysis of match support processes
In-depth evaluation planning
We would love to meet with you to get to know your unique mentoring program, discuss your program's needs, and figure out how we might best be able to partner with you to improve the quality of your program.