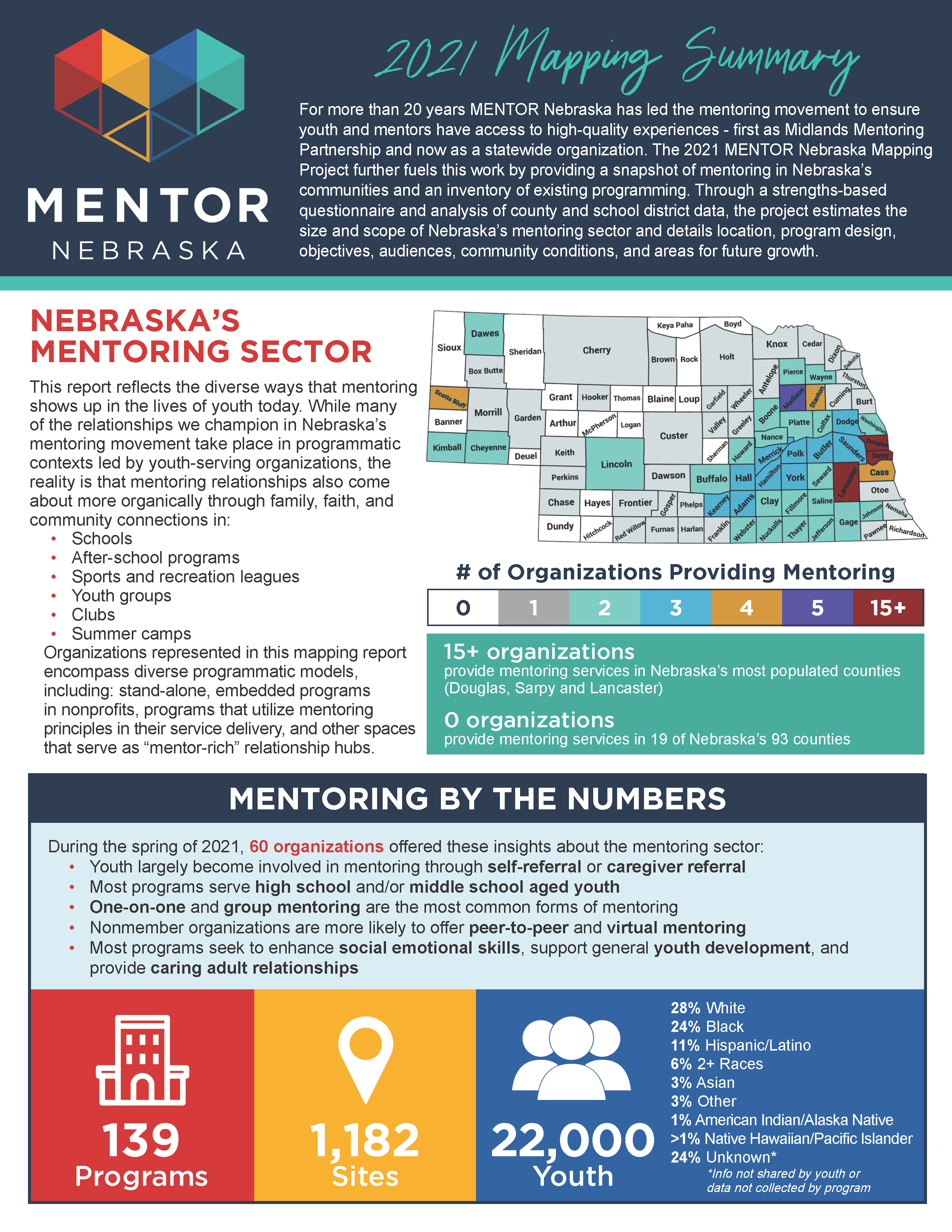 To better understand the state of mentoring in Nebraska, MENTOR Nebraska surveyed 60 organizations across Nebraska for the 2021 MENTOR Nebraska Mapping Project. Through a strengths-based questionnaire and analysis of county and school district data, the project estimates the size and scope of Nebraska's mentoring sector and details location, program design, objectives, audiences, community conditions, and areas for future growth.
While the full report will not be released until early December, the mapping summary is now available!
In the next phase of this effort, MENTOR Nebraska will incorporate feedback from focus groups and interviews of mentoring programs, educational partners, juvenile justice agencies, and youth mentoring participants to better understand the broader state of the mentoring sector.
How will this report inform our work?
Overall, the mapping project affirmed and highlighted areas of work for MENTOR Nebraska to consider moving forward:
Guide growing organizations toward areas with high need and limited opportunity to ensure youth across the state have access to positive, high-quality mentoring experiences.
Advance both awareness and implementation of the Elements of Effective Practice through outreach and customized support.
Increase recruitment, promote representation, and assist in outreach to target populations of young people.
Provide a foundation for MENTOR Nebraska's strategic planning.
For more information about the mapping project, please contact Melissa Mayo.
The 2021 Mapping Project was made possible through an AmeriCorps planning grant from ServeNebraska.