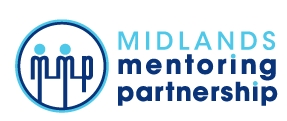 Please join us for our 6th Annual Mentoring Awareness Luncheon! 
Monday, August 3, 2015
11:30 am - 1:00 pm
CenturyLink Center | Omaha, NE
MMP's Annual Awareness Luncheon will reach a wider audience to raise the discussion level about positive youth development across many community sectors. With this and other MMP events, the expectation is to facilitate improvements in the way youth are being served across the community.
This year's luncheon will feature honorees for the Mentor of the Year and Business Advocate of the Year. This year's Mentor of the Year award will be presented to Amy Nelson, mentor for Kent Bellows Mentoring Program at Joslyn Art Museum. The Business Advocate of the Year will honor Creighton University.
Featured Keynote Speaker:
Dr. Kent Pekel, President & CEO of the Search Institute
With Special Guest: Dr. Tom Osborne, Founder of TeamMates Mentoring Program
Dr. Kent Pekel is the current CEO of the Search Institute and a board member for MENTOR: The National Mentoring Partnership. Kent is an educator and administrator who has worked at the school, district, state, federal, and university levels. In his presentation, Dr. Pekel asks why some relationships are transformative for young people's development and success, while others seem to have little if any impact.  He will articulate and measure the intangible dimensions of relationships so they become more credible and actionable in the realms of policy and practice.
Please pass on the invite to others who would like to learn more about mentoring!